360 FILM FESTIVAL – 2020 EDITION
As the content-focused event of SATIS-Screen4All, the 360 Film Festival promotes professional networking and content visibility in virtual reality, augmented reality, and large formats. An exceptional showcase where visitors can learn about immersive media and their potential for creation and storytelling!
The 360 Film Festival's 5th edition is consolidating the scope of the immersive works accepted in competition: VR experiences, 360 video, AR and Large Immersive Formats (Dome, 360 Projection, Scenography…).
Experiences in VR, AR, and large formats that tell engaging stories with a high level of technical performance were presented and rewarded at last year's SATIS-Screen4ALL, at the Docks de Paris on November 3 and 4, 2020.
Content in the 2020 official selection will run for one of the new awards:
3 GRAND PRIZES: VR / AR / LARGE FORMAT
BEST SCREENPLAY
BEST INTERACTIVITY
BEST IMMERSION
BEST PICTURE
BEST SOUND
BEST ANIMATION
Send us your creation!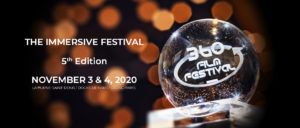 The call for content for the fifth edition is open. Use one of the two platforms below to register your creation until September 15th, 2020.
See you November 3 & 4, 2020 at the 360 Film Festival space on SATIS Show.
Download the Rules-360FilmFestival-2020 document.
Take a look at the 2019 Winners!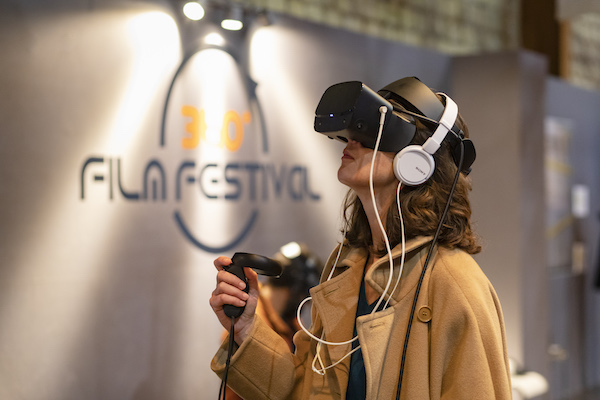 Engage with the 360 Film Festival on social networks : #360FilmFestival
Do you want to be a partner of the 360 Film Festival? Contact us !