360 FILM FESTIVAL – 2020 EDITION
As the content-focused event of SATIS-Screen4All, the 360 Film Festival promotes professional networking and content visibility in virtual reality, augmented reality, and large formats. An exceptional showcase where visitors can learn about immersive media and their potential for creation and storytelling!
The 360 Film Festival's 5th edition is consolidating the scope of the immersive works accepted in competition: VR experiences, 360 video, AR and Large Immersive Formats (Dome, 360 Projection, Scenography…).
The VR, AR and Large Format experiences among the most successful in terms of storytelling and technical performances are presented and rewarded during the SATIS TV event which took place in November 2020.
Content in the 2020 official selection run for one of the awards:
GRAND PRIZE
BEST STORYTELLING
BEST INTERACTIVITY
BEST PICTURE
BEST SOUND

 
The Jury, chaired by Céline Tricart, unveiled its prize list. Relive the award ceremony of the fifth edition of the Immersif festival.
Download the Rules-360FilmFestival-2020 document.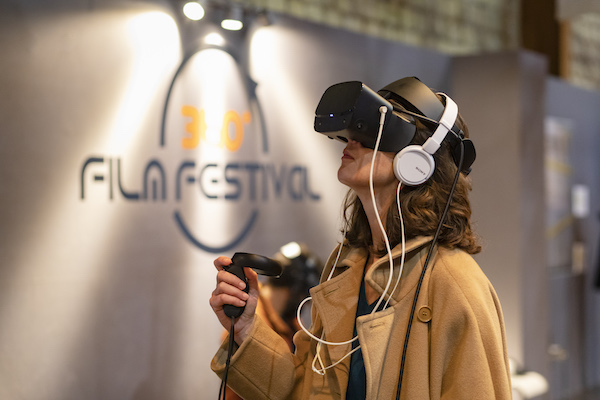 Engage with the 360 Film Festival on social networks : #360FilmFestival
Do you want to be a partner of the 360 Film Festival? Contact us!